Overnight Desert Camping in Platinum Pod with with AC, Private Toilet & Shower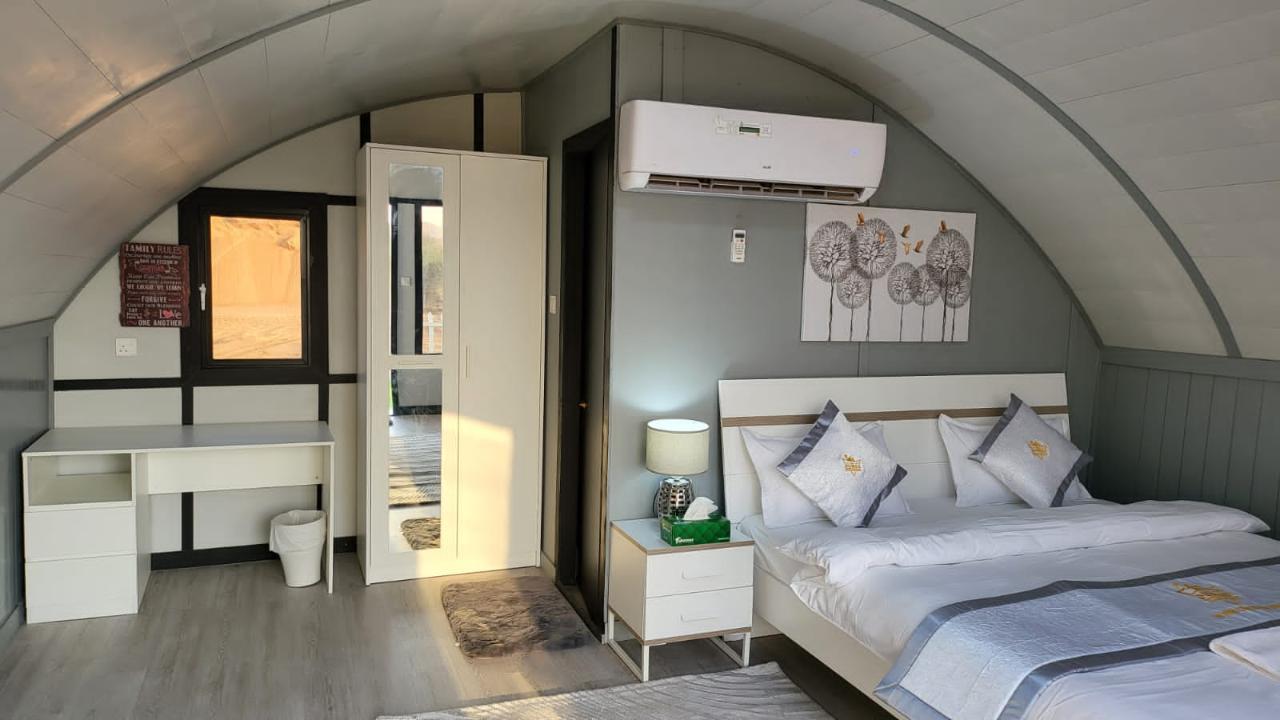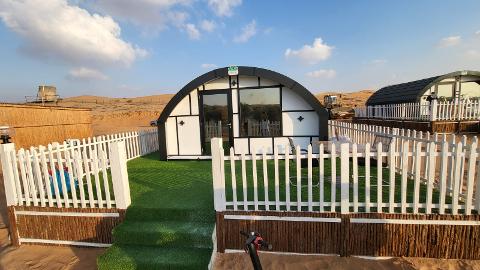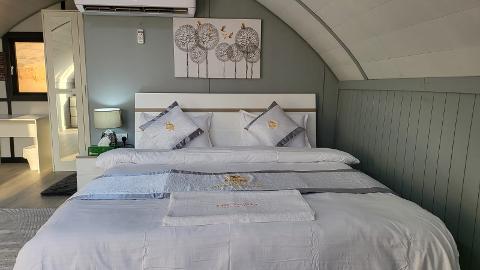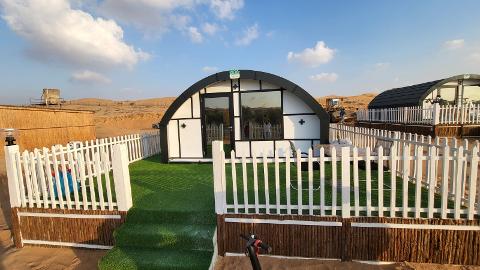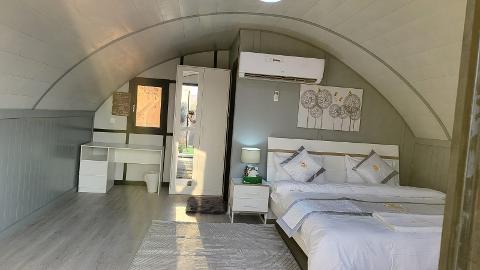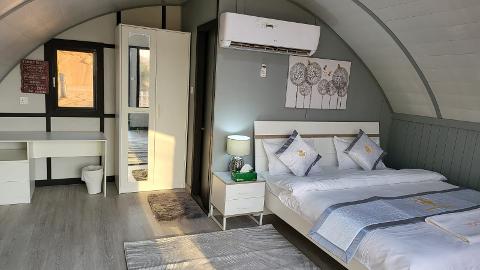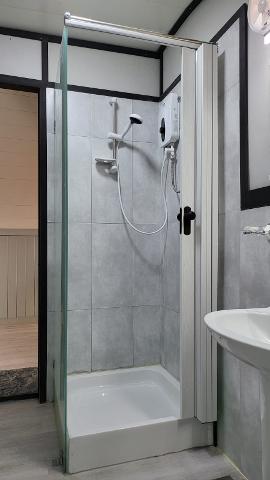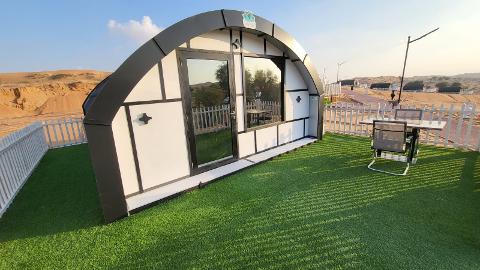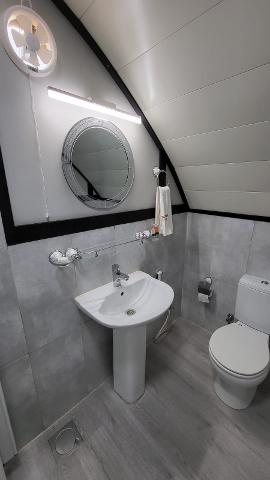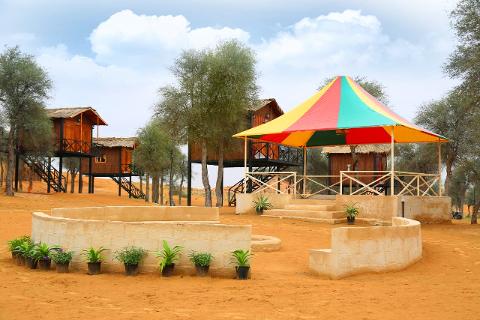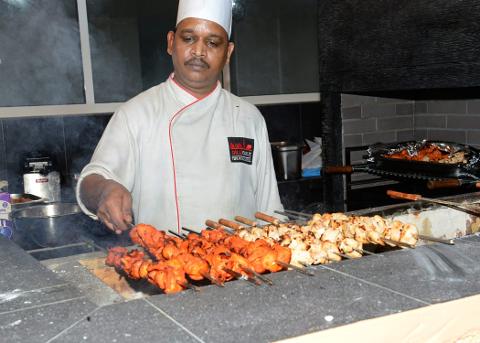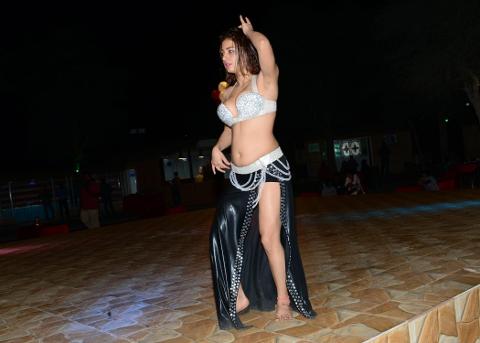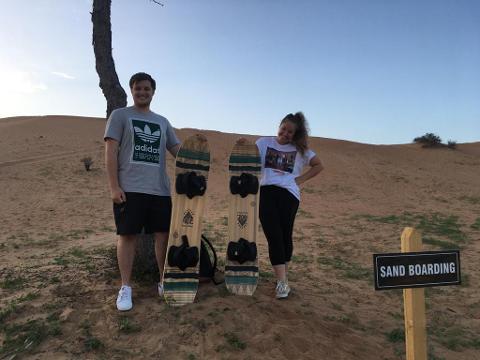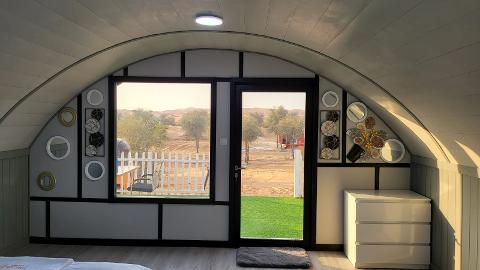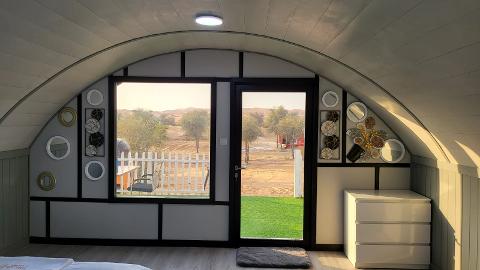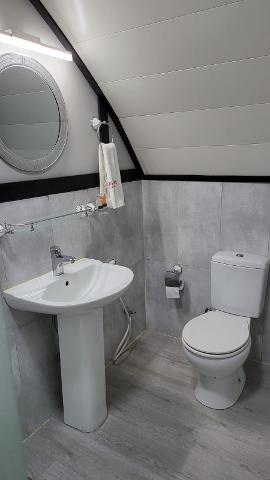 Durata: 18 Ore (aprox.)
Locatie: Ras al Khaimah, Ras Al Khaimah
Cod produs: PYU68K
A Unique camping night, for a true Desert experience within a tranquil oasis - A night to treasure forever. Following the BBQ dinner and desert activities, it is possible to stay overnight. Away from the city, the overnight stay is a truly memorable experience. When the sky gets populated with million of stars; the magic of the Desert night begins, gather around the bonfire and relax! Next morning, guests wake up to hear the beautiful sounds of the desert birds and to see the magnificent sun rise. Before leaving, a light breakfast is served. The camp has luxurious and environmental friendly washroom facilities with outdoor shower and other amenities to make your stay a pleasurable experience. A range of tents and bedding are offered to meet a variety of requests.
OVERNIGHT PACKAGE COST INCLUDES ACCOMMODATION FOR 2 PEOPLE, AS WELL AS:
PACKAGE COST INCLUDES

Check In : 03:30 Pm & Check Out : 10:00 Am
Arabic Coffee, Dates, Soft Drinks & Water
Short Camel Ride & Sand Boarding (04:30 Pm – 06:30 Pm)
Henna Painting (05:00 - 08:00 Pm). Small Designs are Free & Large Designs are chargeable)
Tannourah Show, Fire Show & Belly Dance (From 06:15 Pm – 08:15 Pm)
BBQ Dinner (07:00 Pm – 08:00 Pm)
Breakfast (07:30 Am – 09:00 Am)
Note : Provision for 2 Extra Mattress at additional Price as below

Extra Mattress Charge in Platinum Pod for Adult : AED 250

Extra Mattress Charge in Platinum Pod for Child : AED 200

Children below 03 Yrs will be Free & 03 – 10 Yrs will be considered as Child Rate.
CAMPING RULES

1. Very Imp: READ IT WITH SMILE :-)

2. We do not have Wi-Fi. Talk to each other. Pretend it's 90s :-)

3. No noise or music is permitted from 11:00 Pm to 07:00 Am - SILENT HOURS

4. There is common Fire place at the recreational area till 10:00 Pm for all the campers at free of cost. Private
bonfire is chargeable (Fire place is free of charge and AED 50/ Bundle is the cost of firewood bundle).

5. Timing for Private bonfire: 09:00 Pm to 12.00 Am only. Our staffs will extinguish the fire at 12.00 Am.
This is important to keep the place safe, clean and secure.

6. Individual Fireplace booking will be confirmed on first come first basis.

7. It is not permitted to damage any of the camp properties, cut or limb trees anywhere on the property.
And make sure campfires are fully extinguished before leaving the area.

8. Do not litter. Kindly corporate with our team to keep the area clean and tidy at all times.

9. Do not waste water and please close the pipes completely after usage to prevent water scarcity.

10. No outside Alcohol is permitted to camp.

11. Respect your camping neighbour & No Pets are allowed inside the camp premise.

12. Wake up smiling and watch sunset J

13. Breakfast : 07:30 Am - 10:00 Am

14. Check In : 03:30 Pm & Check Out : 10:00 Am
Enjoy the real camping experience under the beautiful stars……!!

Camp management has full authority to enforce these rules and regulations. Dangerous or disorderly behaviour or failure to abide by these rules will not be tolerated and will result in the eviction of the whole group with no refund.